In this tutorial, you will learn how to check the Windows version on your laptop. Achieve the task by following a few simple steps. Plus, at the end of the page, you can view the video tutorial on YouTube.
About Windows Versions
Since Windows was first introduced by Bill Gates in 1983, there have been many new versions of the operating system. Outlined below is a brief historical timeline of the different versions of Windows from 1983 to 2015.
1983: Microsoft Windows
1985: Microsoft Windows 1.0
1987: Microsoft Windows 2.0 and Windows 386
1988: Microsoft Windows 286
1990-1992: Microsoft Windows 3.0 to 3.1
1993-1995: Microsoft Windows NT 3.10 to 3.51
1995: Microsoft Windows 95
1996: Microsoft Windows NT 4.0
1996-1997: Microsoft Windows CE 1.0-2.0
1998: Microsoft Windows 98 and Windows CE 2.1
1999: Microsoft Windows 98 SE (Second Edition) and Windows CE 3.0
2000: Microsoft Windows 2000 and Windows ME (Millennium)
2001: Microsoft Windows XP
2006-2007: Microsoft Windows Vista
2009: Windows 7
2012-2013: Windows 8
2015: Windows 10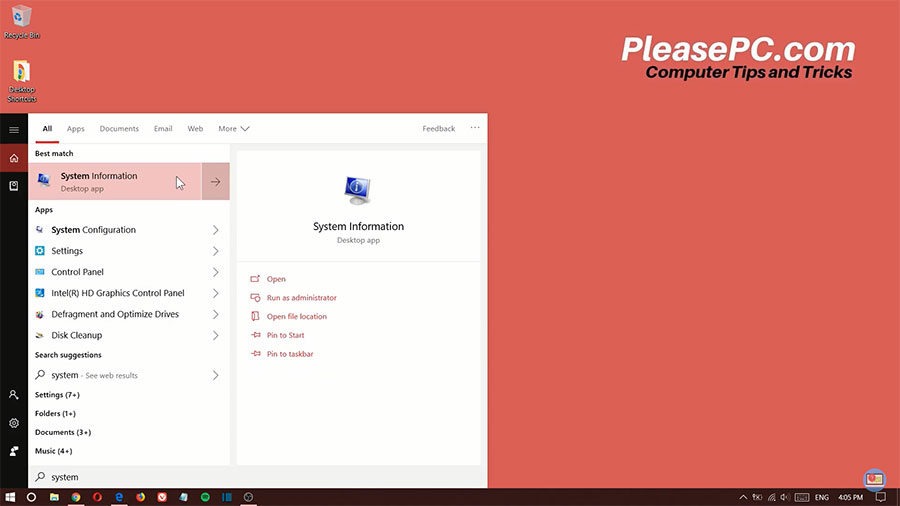 Tutorial: How to Check Windows Version on Laptop
Now let's highlight how to check windows version in laptop operating systems. To check the version of Windows that you are running on your computer, follow these six simple steps.
Go to your Windows taskbar.
Open the search menu.
Search for System Information.
In the search results, open the System Information application.
In the first column, you will see your OS Name followed by the Version underneath.
Next to the Version, in the Value column, you can see the version of Windows that you have installed on your PC.
What's more, the System Information app also indicates other useful information about your computer.
For instance, you can view other details, such as the System Model, Processor, BIOS, Installed Physical Memory, and other info.
Watch the Video Tutorial on YouTube
Feedback: Questions and Comments on YouTube
Do you have any questions or comments about how to check your version of Windows?
Please leave your feedback on YouTube after watching the video tutorial on How to Check Windows Version on Laptop.
Related Posts
More Computer Tutorials on Please PC