Do you want to learn how to change your default browser in Windows 10?
This tutorial outlines how to set your default web browser. Follow the steps below and watch the video tutorial for further clarification.
About Default Web Browsers
In Windows 10, your default web browser is usually set to Microsoft Edge. However, you may prefer to use another browser, such as Chrome, Firefox, Brave, Opera, or Vivaldi. Some Apple users may prefer Safari as well.
To adjust your default browser settings, you need to go to the settings menu in Windows 10. Read the tutorial guidelines to learn how to access the settings on your computer.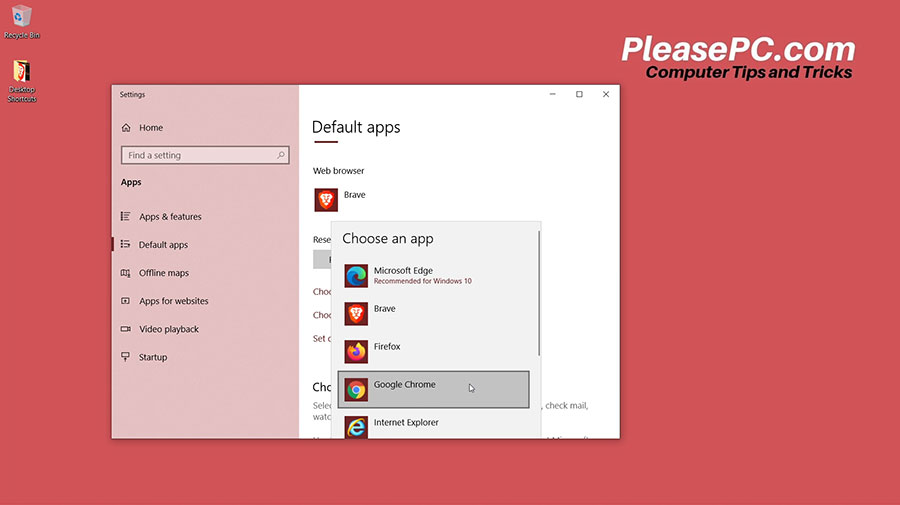 Tutorial: How to Change Default Browser
To access the browser settings menu in Windows 10, go to the search bar at the bottom of your screen where the taskbar is located.
Search for "default apps" in the search box.
Select "default apps" from the search results.
In the window that pops up, scroll down to find the default web browser settings.
Click the current default browser and scroll down to find your new default browser.
After selecting the new default browser, you can close the window.
After completing these steps, you should have successfully changed your default browser and the new settings will be applied. Now, every time you open an HTML file, it will open in your preferred default web browser.
Watch the YouTube video below for more tips on how to change your browser settings.
Watch the Video Tutorial on YouTube
Feedback: Questions and Comments on YouTube
Do you have any questions or comments about how to change your default browser?
Please leave your feedback on YouTube after watching the video tutorial on How to Change Default Browser in Windows 10.
Related Posts
More Computer Tutorials on Please PC