In this tutorial, you will learn how to run Android apps on PC with an open-source program called BlueStacks.
First, we will briefly discuss the features of BlueStacks. Then, we will explain how to install the program on your PC and how to use it.
Also, at the bottom of the page, there is a Bluestacks tutorial on YouTube that you can watch for a visual explanation.
About BlueStacks
BlueStacks is a free open-source Android emulator that allows you to run Andriod apps and games on your computer. Plus, you can run other cloud-based products on the program. BlueStacks is available for both Mac and PC.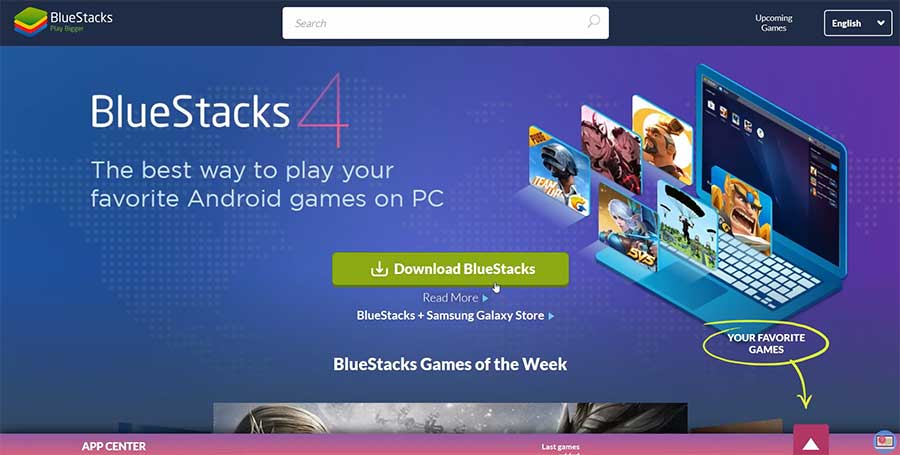 Bluestacks Tutorial: How to Run Android Apps on PC
Follow the steps below to learn how to install BlueStacks and run Android apps on your computer.
First, go to the BlueStacks website and download the application to your computer. Click the green download button on their landing page.
After downloading BlueStacks, open the app on your computer.
In the app, click App Center in the top menu.
In the App Center, you can select a game or app that you would like to download. Note, most of the apps in the App Center are Andriod games.
Alternatively, click My Apps in the top menu.
Click the System app icon.
From the system apps, locate the Google Play app.
From the Google Play app, you can download any app or game that you would normally use on your smartphone or tablet device.
Next, install the app and open it from your System app directory in BlueStacks. Now you can use the app (or play the game) on your PC.
When using BlueStacks, it has many unique features, such as screen maximization, vibration, live streaming, and more.
Lastly, keep in mind that it takes some time to get accustomed to using your mouse with the apps on BlueStacks if your computer doesn't have a touchscreen monitor. Otherwise, the user experience is very similar to using the apps on your smartphone/tablet.
Watch the Video Tutorial on YouTube
Feedback: Questions and Comments on YouTube
Do you have any questions or comments about how to run Android apps on your PC?
Please leave your feedback on YouTube after watching the video tutorial on How to Run Android Apps on PC with BlueStacks.
Related Posts
More Computer Tutorials on Please PC