Do you want to learn how to check PC specs on Windows 10 or other versions of Windows?
Learn how to find PC specs on your computer easily. This quick tutorial will guide you through the process.
About Your PC Specs
You may want to check the specifications on your PC for several reasons. Perhaps you are selling your computer and need to inform the buyer of these specifications. On the other hand, maybe you want to know certain important details, such as memory, RAM, hard drive capacity, processor, BIOS, your OS version, etc.
All of this information is available in your System Information menu.
Continue reading to understand how to check your PC specs on your laptop computer.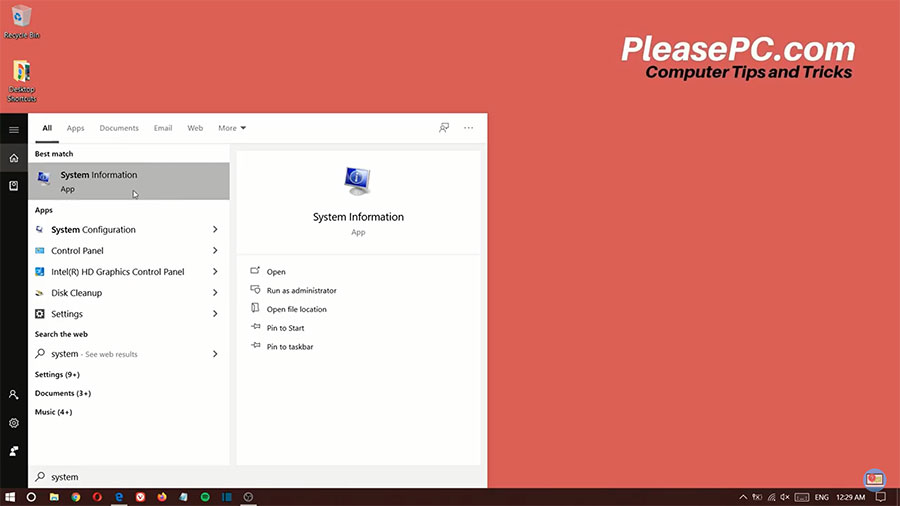 Tutorial: How to Check PC Specs on Windows
You can find the System Information menu by doing a quick search from your taskbar.
Go to the taskbar menu and do a search for "system".
In the search results, you will see the System Information app show up.
Click the app to open it.
Then, your System Information will appear.
From the menus, you will be able to read all of your PC specs.
That's all there is to it.
In the left-hand menu, you can click the plus signs to view more details about Hardware Resources, Components, and Software Environment. Also, at the bottom of the menu, you can use the search feature to find specific components and customize your search by category or names only.
Watch the video tutorial below to clarify how to check your PC specs.
Watch the Video Tutorial on YouTube
Feedback: Questions and Comments on YouTube
Do you have any questions or comments about how to check your PC specs?
Please leave your feedback on YouTube after watching the video tutorial on How to Check PC Specs on Windows.
Related Posts
More Computer Tutorials on Please PC