In this tutorial, you will learn how to convert Excel to Word documents.
First, read through the simple steps in the guidelines highlighted below. Then, watch the YouTube video tutorial at the bottom of the page to clarify the process.
Convert Excel to Word Docs
Sometimes you may want to display Excel data in a Microsoft Word file. The easiest way to do this is by importing your Excel file into the actual Word doc.
Read through the quick tutorial guidelines to learn how to import your Excel data into Microsoft Word.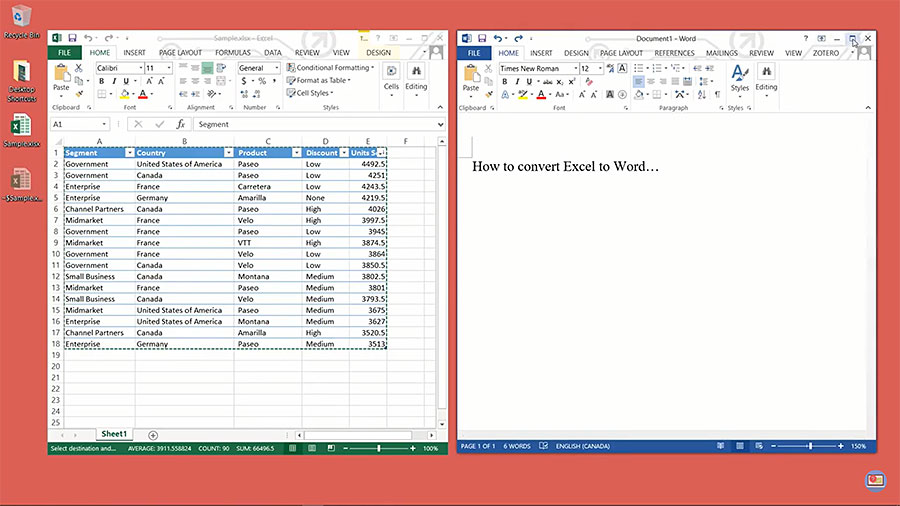 Tutorial: How to Convert Excel to Word Documents
To start, save your Excel file to a location on your hard drive. Saving the file onto your desktop makes it easy to access. Then, open Microsoft Word.
In Microsoft Word, go to the INSERT tag on the top menu.
Next, select Object on the far right side of the screen.
A new window will appear.
Select the Create from file option.
Browse for your Excel file.
Locate your Excel file, select it, and click Insert.
Click OK.
Finally, you will see the Excel data appear in your Word document. Now you can edit the data from within the Word file.
Watch the Video Tutorial on YouTube
Feedback: Questions and Comments on YouTube
Do you have any questions or comments about how to convert Microsoft documents?
Please leave your feedback on YouTube after watching the video tutorial on How to Convert Excel to Word Documents.
Related Posts
More Computer Tutorials on Please PC